New Video for "We Ain't Backing Down"
New MP3 Single: "We Ain't Backing Down:
R.X. Bertoldi & Son offer a timely shout of support for the courageous people of Ukraine in their battle against an oppressive, bullying neighbor.  The song reflects the Ukrainians' Iron Resolve in the face of a violent invasion from their much larger foe, similar to the historical tale of "David and Goliath", as Bertoldi sings in the chorus. R.X.'s main guitar riff echoes the persistence of the outnumbered Ukrainian forces, while his son Luca provides the steady but lively drum track to fully drive home the song's message of defiance and resilience – They Ain't Backing Down !
Support R.X. Bertoldi & Son's Music!
All R.X. Bertoldi originals and cover Digital Download Single and Album MP3s are on Sale:
Full Albums for $8.00 and singles for .80 cents!
CLICK HERE!
R.X. Bertoldi's "Sleepwalking"

days are long gone... 
Bob's single "Sleepwalking" (released April '21) is a dynamic, unvarnished and largely solo acoustic effort.  The fresh track reads and sounds like a heartfelt, wistful acknowledgement of the protagonist's inability to properly grieve the early loss of his father, and the several years of flawed thinking and poor decision making that followed. Whether the stretch of self-confessed unawareness is autobiographical or not, Bertoldi himself clearly woke up on the right side of songwriting.

Bob capably handles nearly all the instruments on "Sleepwalking", including the guitars, vocals, drums and percussion. Only the bass was recorded at a distance by Seattle maestro Keith Lowe, and his notes lock in just right with Bertoldi's basic but full-bodied drumming to give an appropriately strong foundation to this confessional stroll. It was mixed by acclaimed Seattle guitarist & producer Johnny Sangster (Case/Lang/Veirs Neko Case, Tripwires) & (Mudhoney, The Posies and more).
 


R.X. Bertoldi's song "Something Good" awarded First Place for Folk / Acoustic Category in the 2019 Great American Song Contest. His song "Small Sacrifices" was a Finalist in the same category. Click image to see Great American Song Contest site:
 

R.X. Bertoldi & Son(s) release first family band recording: Their cover of R&B/soul classic  

"Stand By Me" –  

With Dominic on bass & Luca on drums & percussion!  Available at 

i-Tunes

 and

CDBaby

 +

Amazon

: –  click

image to listen

---
R.X. Bertoldi's latest album, "Tracks in Perspective"  available at  

i-Tunes

,

Amazon

, 

CDBaby

 &

Spotify

!


Chipper as ever after family vacation and hiking Potato Chip Rock via Mt. Woodson Trail near San Diego!  Click Photo to hear R.X.'s blues song "I'll Carry On" from his new LP "Tracks in Perspective":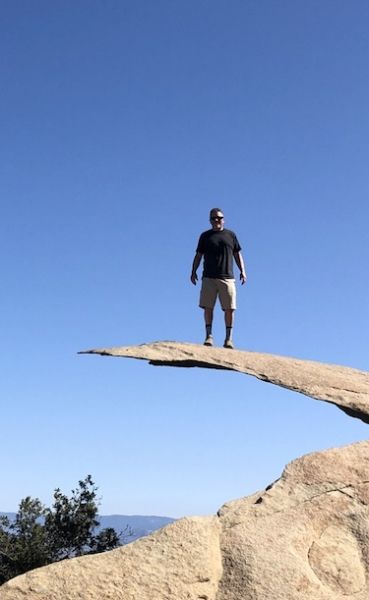 Click photo 
To Preview & Pre-Order New Album 
"
Tracks in Perspective"
at
i-Tunes now: