R.X. "Bob" Bertoldi: • Home
R.X. Bertoldi's

Every Christmas

Tree
One of 20 Winners (

out of 4,000 Entries)

in the RadioAirplay's 2018 Holiday Song Contest!


RX. Bertoldi's most recent ALBUM:
STRONG ROOTS & READINGS
A tribute to several of his favorite songwriters and musicians – including 5 previously unreleased tracks!

Available at

i-Tunes

,

CDBaby.com

, and

Amazon.com

!

Hear FREE samples now by clicking on card catalog image below:




Album Review at ALTERNATE ROOT:

"...While the songs are familiar enough to be included as the fabric for many lives already, R.X. Bertoldi breathes new life into the tracks with a vocal warmth and a blast of energy as he covers Randy Newman, "You've Got a Friend in Me", John Hiatt, "Slow Turning", and doubles down on The Rolling Stones, giving an Americana makeover to "Beast of Burden" and "Get Off of My Cloud"."


ALBUM REVIEW AT Rooted Sounds:

"Strong Roots & Readings, the new LP from R.X. Bertoldi, is a solid tribute to legends like Dylan, Rolling Stones, Waits, or JJ Cale, precisely through a solid and brilliant rock, inspired by those heroes...The music of Bertoldi imprints energy and vitality in your being and infuses renewed blood into your veins..."

Follow Bertoldi Music now on Spotify:


R.X. Bertoldi's version of JJ Cale's classic tune "After Midnight" named one of the Top 10 Americana Song Releases for week of September 20-27th by folks at Alternate Root!
R.X.'s "Every Christmas Tree" – Finalist in the Great American Song Contest!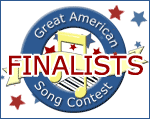 R.X.'s "Solid Ground" receives Honorable Mention in singer songwriter category of the Indie International Songwriting Contest!

Youtube video of R.X. recording the Faces' hit "Ooh La La" in the studio.






All of Bertoldi's works are available here: cdbaby.com

Digital downloads are also available here: i-Tunes