R.X. "Bob" Bertoldi: • Home


R.X. Bertoldi releases NEW ALBUM 12/14/17!


STRONG ROOTS & READINGS
A tribute to several of his favorite songwriters and musicians –
including 5 previously unreleased tracks!

Available at

i-Tunes

,

CDBaby.com

, and

Amazon.com

!

Hear FREE samples now by clicking on card catalog image below:




Follow Bertoldi Music now on Spotify:


R.X. Bertoldi's version of JJ Cale's classic tune "After Midnight" named one of the Top 10 Americana Song Releases for week of September 20-27th by folks at Alternate Root!
R.X. Bertoldi (w/full band) releases Italian version of his song – "Caffè Nero La Mattina" and four other new digital singles!
1. August 8: "You've Got a Friend in Me" - Cover of Randy wman's classic jazz/kid's tune.

2. August 9: "After Midnight" - Cover of JJ Cale's classic Rock-n-roll tune.

3. August 10: "Everything They Stole" - New blues/rock groove and tale of one man's retribution.

4. August 11: "Black Coffee in the Mornin'" - Original re-recorded 22 years later, with full band this time!
R.X. & Son's "Rudolph" now on Pandora!
R.X.'s "Every Christmas Tree" – Finalist in the Great American Song Contest!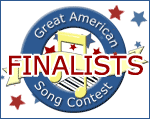 R.X.'s "Solid Ground" receives Honorable Mention in singer songwriter category of the Indie International Songwriting Contest!

R.X. Bertoldi & Son Release Two New Studio Tracks: Solid Ground & Slow Turning
R.X. Bertoldi & Son's first studio EP
Taking Back the Time was on
the Americana Music Radio Chart
for over eight months running!
Thanks to all the supportive DJs & listeners!
Their New EP is is available at

iTunes, CDBaby.com, Amazon.com, and
also on Pandora!
Visit & "Like" R.X. & Son on Facebook here!

Great review from pro music critic here!

Also, R.X's tribute song to his

dearly departed mother, the acoustic mp3-single

titled, "Your Bright Lights Fade" is also available

at i-Tunes, CDBaby.com, Amazon.com and via the

Facebook Music Store.

Youtube video of R.X.

recording the Faces' hit

"Ooh La La" in the studio.





____________________________________


More R.X. Bertoldi videos here!

____________________________________


R.X. releases new

-- LIVE in the studio --

MP3 track on June 26th!

Click on the hat below to hear a clip

of R.X.'s version of this 60's

Pop hit by the Rolling Stones!

Available for download at CDbaby.com,

i-Tunes, and Amazon.

___________________________________________________
"Step Up to the Present"
Bertoldi's first full band studio album!

To hear free samples of the new songs, and/or

purchase individual MP3 tracks or the full CD,

click on record jacket below.





His song, "My Closest Friend" earned him a

Western Regional Finalist Award in the

2013 Mountain Stage New Song Contest!

To hear a sample, simply click here.
___________________________________________________
R.X. Bertoldi on the Radio:

Listen to R.X. Bertoldi on Pandora!


Click here to request his song"Black Coffee in the Mornin'", or his

cover of the Faces' song "Ooh La La" on XM/Sirius Satellite Radio

Request R.X. on L.A.'s Indie Radio 104!
All of Bertoldi's works are available here: cdbaby.com

Digital downloads are also available here: i-Tunes

google-site-verification: googleecd9e6b6608974ea.html